Home Study Security Defensive Tactics Training & Certifications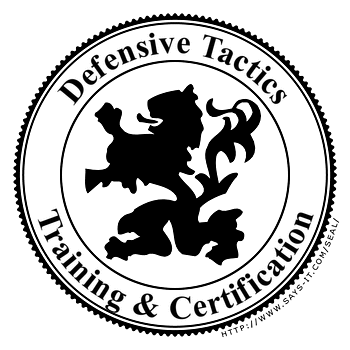 Meet Your Instructor
Lyle Sharman, the owner of United Private Investigations Spent <!xml:namespace prefix = st1 ns = "urn:schemas-microsoft-com:office:smarttags" /><!xml:namespace prefix = st1 /><!xml:namespace prefix = st1 /><!xml:namespace prefix = st1 /><!xml:namespace prefix = st1 /><!xml:namespace prefix = st1 /><!xml:namespace prefix = st1 /><!xml:namespace prefix = "st1" />21 years as a Security Expert with the Mandalay Bay Hotel & Casino Gaming Corporation. He has trained all over the country and in Europe. Lyle has trained security staff in almost every Hotel & Casino in the State of Nevada. He is a recognized expert in Security and Law Enforcement Training and Management <!xml:namespace prefix = o ns = "urn:schemas-microsoft-com:office:office" /><!xml:namespace prefix = o /><!xml:namespace prefix = o /><!xml:namespace prefix = o /><!xml:namespace prefix = o /><!xml:namespace prefix = o /><!xml:namespace prefix = o /><!xml:namespace prefix = "o" />
Lyle has been an Instructor for MohaveCommunity College, Instructing Defensive Tactics, Use of Force and Criminal Law. He holds numerous Instructor, Master Instructor, and International Instructor Certifications In virtually every organization and product today.
He spent six years as an Instructor with the International Police Tactical Training Academy. Lyle has appeared on the Professional Security Television Network (PSTN).
Lyle has written numerous articles for the Police Marksman, The International Foundation for Protection Officers (IFPO), The National Association of Field Training Officers (NAFTO) and many others. He is a published author of two books, Search & Handcuffing and A Families Right to Survive.
---
Our Home study Certification Courses Include your Training Manual packed with tons of great information, A Photo Chart and a Training DVD that will guide you through each skill and technique. We guarantee these are the best home study courses available. We were the first to implement Home Study Defensive Tactics Training.
---
We have found that students learn more, are WAY better trained and retain MUCH more information than we provide our on-site training. Students take their time and spend up to 4 weeks studying and learning verses when we are on-site and only have 1-5 days to learn everything.
---
Training & Certification Programs
Search & Handcuffing

Subject Control & Restraint / Defensive Tactics

OC Pepper Spray

Use of Force

Security Supervision & Management
All of our training and certification program are offered for basic and instructor. We guarantee that every one of these programs are the best you can find. You will be amazed at how in-depth and comprehensive each manual and DVD is. We guarantee you will learn more from our home study courses than any 1-5 day on-site training program. If you have any questions, before, during or after your training, Your Instructor Lyle Sharman will take your calls personally to answer them and help you.
In addition to our Security Training Programs we also offer two security programs:
Security Model Manual - This is a complete Security Department Model Manual. It is modeled after the FBI Model Manual and written to accommodate a Security Department. It is the same format that was used for the Mandalay Bay Hotel & Casino Security Department Manual. It comes on disk so all you have to do is add and delete some basic information so that is fits your Department.
Security Briefing Training Program - This program is a series of daily briefings that are read daily out loud to all your officers or each officer can be alloted just a few minutes a day to read them. These briefings cover every topic you can imagine for a Security Department. They are short and concise and help refresh your department on important policies and procedures. It is an inexpensive way to ensure your Department is being updated and refreshed daily of how to perform their jobs.