Business and Personal Services To Protect Your Company, Your Home, Your Family and Yourself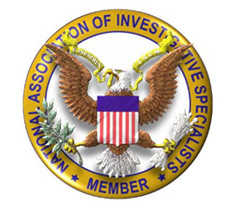 Support and Sponsorship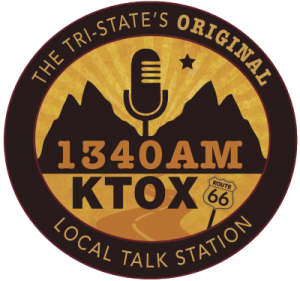 Lyle Sharman Is a Nationally Recognized Expert In Missing Person Cases
He has currently worked 38 missing person cases. Lyle has appeared on several Television Shows including CrimeWatch Daily and Inside Edition. He has been in numerous Newspapers and publications.
Body found in burned-out vehicle: Remains believed to be Michigan man who went missing last week
By DK McDONALD The Daily News | Posted
MOHAVE VALLEY — Human remains were found early Saturday in a burned out vehicle that had rolled off Willow Drive, officials say.
Identification of the body and cause of death have not yet been determined, but the body is believed to be that of Patrick Andrew LaHaie, 47, of Michigan, who was reported missing from his sister's home in Mohave Valley on Monday, said Trish Carter, Mohave County Sheriff's Office spokeswoman.
Fire department personnel were dispatched about 3:15 a.m. Saturday about 21/2 miles east of the end of the pavement on Willow Drive, said Fire Marshal Don Gibson, Mohave Valley Fire Department.
"On arrival, crews found a rolled over vehicle that had burned," Gibson said. "The fire was out. Crews reported that the fire had happened several days prior to the call."
Private investigators found the crash scene, Carter said.
"Our family is extremely grateful to Lyle Sharman and his search and rescue investigators," said LaHaie's sister, Barbara Dillon. "I think God brought them into our lives for a reason; within hours, they were able to find Patrick.
Christy Sahlstrom, a search and rescue volunteer with United Private Investigations of Bullhead City, reportedly located the crash scene.
"We were able to determine that after speaking with his sister Saturday, Patrick had gone out to the Fort Mohave Smokeshop on Willow Drive," said Sharman, a licensed private investigator and owner of United Private Investigations. "Employees there remembered him, and reported that he seemed to be having some car trouble.
Sahlstrom is a mapping and searching specialist, Sharman said. She went out searching late Friday and found the burned out vehicle.
LaHaie apparently drove eastbound on Willow, past the pavement and onto a dirt road, Sharman said. He had turned around and was heading westward, back toward the river, when his car left the unpaved road, flipping numerous times and catching on fire. "
The debris field was 300 to 400 feet long," he said. "It was a severe accident."
The investigators were able to match parts of the vehicle and contents to the 1998 Black Dodge Durango belonging to LaHaie, Sharman said.
LaHaie was reported missing Monday after speaking by phone about 8:15 p.m. Saturday with his sister, Barbara Dillon, who was traveling from California. When Dillon arrived home about 4:30 a.m. Sunday, she found the gates and garage and front door of her home on Peacock Mountain Drive open and unlocked. LaHaie's vehicle, wallet and cell phone were gone, but his other personal items were still in the home.
"It's really devastating," Dillon said. "We're still waiting on DNA matching, but we're 99 percent sure it's him. My mom and stepdad, Diane and Tom, and my brothers, Allen LaHaie and Ed Sheppard, want to thank everyone involved in helping us to find Patrick."
All the private investigators involved in the search for LaHaie were volunteers, Sharman said.
Formal identification and cause of death will be determined by the Mohave County Medical Examiner, Carter said. The Mohave Valley Sheriff's Office is continuing to investigate.
Family's desperate search for mother continues: 'I don't have a good feeling about this'


KINGMAN - It is a familiar cliché for anyone who has watched or read crime dramas, but things really don't add up for a private eye and the family that hired him to search for Nancy Hartz, who sold her home and her truck and left town last June with a man she met on an online dating site.

Nobody has heard from her since.

"I don't have a good feeling about this at all," said an emotional Denise Baggs, one of Hartz's four children, on Thursday. Baggs, 38, has been relentless in looking for her mom after the 71-year-old woman vanished without so much as a goodbye last summer. Baggs filed a missing person report with the Mohave County Sheriff's office. A lieutenant reportedly talked on the telephone with a woman claiming to be Hartz who allegedly told him she left because she no longer wanted anything to do with her children. The lieutenant was satisfied the case was solved and no further action was taken, but Baggs is not about to give up.

The searcher

The Miner first reported this story in early January. Since then, Baggs and her siblings have hired private investigator Lyle Sharman, who is also involved in the case of missing Kingman real estate agent Syd Cranston. Sharman did some sleuthing and was able to speak telephonically with a woman claiming to be Hartz on at least two occasions. He recorded both conversations and what he heard and shared with the family has raised more than one red flag.

"I set her up with questions and she couldn't answer them," said Sharman, a former law enforcement officer who, as a private investigator, has solved 34 missing person cases. Not all of them have ended well, but they were solved and that gave their survivors a modicum of comfort. He intends to solve the Hartz case, as well.

There were four questions Hartz and only Hartz could answer. They were: What was the name of the dog that died of smoke inhalation when our house burned down? What was the name of the man who lived across the street? What was the nickname Baggs' father gave her when she was a young adult in the 1970s? What color was the Dodge Charger you drove when we were children?

The woman purporting to be Hartz said there never was a house fire or a dog that died in one. The correct answer is "Patches."

The woman said she couldn't remember the neighbor's name, but she remembered he molested her daughters. The correct answer is "Birdwatcher."

"He never molested us," said Baggs. "He was just kind of goofy and made us laugh." She had no nickname from anyone.

And the Dodge Charger? The woman said it was blue in color - and that it was a 4-cylinder. One doesn't have to be a car buff to know Dodge never wasted its time producing a four-banger and calling it a Charger.

"That was my own. My mom had a Dodge Charger," said Sharman. "Nancy never owned one."

That isn't her voice

For Baggs, the more disconcerting aspect of the taped conversations wasn't that the woman claiming to be her mom utterly failed to correctly answer any of the questions. "It wasn't her voice," she said. "My brother and sisters, we all listened and we all agree that wasn't our mom on the phone."

The man was known as Ray, and then they determined his real name was James, but the woman who said she was Hartz refused to provide Sharman with a last name, and she said James would not be willing to speak with the private eye.

"I have to put eyes on her," said Sharman. "If I determine she's alive and wants nothing to do with her kids, than I'm done and there's nothing more to do."

Sharman said an investigator has to trust what clients say, and he believes Baggs and her siblings would know the sound of their own mother's voice. His own mother died 14 years ago, and he still remembers her voice. He also pointed out he works for free for many people in search of lost loved ones, but Baggs and her siblings scratched enough money together to pay Sharman his fee. "Why would they not be honest?" he said.

Specific answers, all incorrect

Then there's the matter of the questions. "Her answers were consistently inaccurate," said Sharman. "She had no clue to what she was talking about."

Baggs said Hartz could be forgetful about the same things all of us can be absentminded about, such as where she left her car keys, but she was not suffering with dementia. She knew what year it is. She knew who the U.S. president is. Nonetheless, the woman, when asked to name her children's birthplaces, only mentioned three of them; all that were wrong. Hartz has four children.

"She gave me specific answers," said Sharman. "And they were wrong." Still, he's not willing to say the woman he spoke to on two occasions is not who she claims to be until, as he put it, "I put eyes on her."

The main question the woman refuses to answer under any circumstances: Where are you living?

She said they live in New Mexico, on a forest road where the snow is three feet high. She doesn't have a name for the road, or the forest it stretches through, or the name of the closest town. Sharman called law enforcement agencies in New Mexico for help and learned there are no areas in the state, not even on top of the highest mountain, with three feet of snow.

"I'm trying to match the phone number with an address," said Sharman. He knows a computer expert who has worked with him on other cases looking at IP addresses - each computer has its own Internet protocol address that does two things: It allows computers to communicate with each other via email and other means, and it also provides the physical address of where each computer is located.

"I have to see her in person," said Sharman. "She kept saying she didn't want to be bothered by her kids. I told her the easiest way to make that happen is to have law enforcement do a welfare check. Once law enforcement verifies you're OK I will tell them to leave you alone."

Fading hope

The woman also told Sharman her children tried to get her declared legally incompetent in order to get "all my money."

"We never tried to get anything like that done," said Baggs. "We never even thought about doing anything like that, ever." And as for all that money? Hartz was living on Social Security checks and a tiny pension. She sold her home in northern Kingman last year for $50,000 cash, but that money went with her and the deal was done before her children even knew she planned to sell the home, said Baggs, who lives in a nice home in a well-kept neighborhood.

While the mystery of who James is might be a key concern of law enforcement down the road, his identity isn't important to Sharman. "Who cares who James is in the grand scheme of things?" he said. "What we want to know is, is Mom OK?"

While James or Ray or whatever his name is refuses to speak to Sharman - he also has refused to reply to emails sent by the Miner - ostensibly because he feels unfairly put upon, Sharman said that is not what he's doing. "Our plan isn't to harass anyone. We just want to know Nancy is alive and well."

The private investigator might have help headed his way.

Baggs on Friday called to say she and Sharman met with the lieutenant from the sheriff's office who originally investigated the missing person report. She said that after showing him what Sharman has discovered, he seemed convinced the case of Nancy Hartz merits more scrutiny. Law enforcement will be able to subpoena records regarding her Social Security payments and reach out to other law enforcement agencies for assistance, said Baggs. After eight months, Baggs isn't holding out much hope for a happy ending and that her mom will be safe and sound, if not at least safe.

Baggs has that sinking feeling that says her mom isn't even alive. She and Hartz were "best friends." They spoke every day. They shared confidences and memories and the love between a mother and daughter.

"In my heart and in my soul, no. I don't feel like she's OK," she said. "Even if she wanted nothing to do with me, she would have told me so. She's always been there. She's my best friend."

Man linked to missing woman is arrested
Doug McMurdo
Miner Staff Reporter

KINGMAN - Denise Baggs proved to be a capable fighter, but she ultimately lost a tough battle to hold back tears in the courtroom of Mohave County Superior Court Judge Billy Sipe. The Kingman woman was there early on a rainy Thursday morning to stare down the chained and shackled Robert Lawson Carnochan, the man she believes killed her mother.

Carnochan, 69, is not in custody for the case of Nancy Rae Hartz, an elderly Kingman woman who supposedly turned her back on her family to run away with the smooth-talking one-time Lake Havasu City resident last summer.

Instead, Carnochan (pronounced kar-nuh-kan) has been indicted in two separate cases on a host of forgery and identity theft counts and was in Sipe's courtroom Thursday for an arraignment. But Baggs is far from the only person who believes Carnochan is involved in the disappearance of Hartz, 72, who vanished without the proverbial trace last June after meeting Carnochan on OurTime.com, an online dating website that caters to older people.

More charges could be coming, said Baggs, who told the Miner that prosecutor Bob Moon said six guns were found when Carnochan was arrested in Yucca, and he is prohibited from possessing them, but the attorney had much more ominous news: Baggs has been advised some of her mother's personal effects were located in a sand pit near Topock.

"They're getting a cadaver dog," she said after Thursday's hearing. She could barely contain herself during the hearing after putting eyes on Carnochan for the first time in 10 months.

"My mind kept going back to last Friday (April 22)," said Baggs. "The CSI detective came and took my DNA."

'I wanted to kill him'

Baggs knows Carnochan has not been charged, much less convicted, of any crime related to her mother's disappearance, but she also knows he's a logical suspect. She believes the very worst possibility out of a million worst possibilities has occurred.

"I wanted to kill him," she said through clenched teeth and tears when asked what it was like to see Carnochan in court, unshaven, ungroomed, and unkempt in the orange-and-white-striped pants and shirt of a Mohave County jail inmate.

"I want him to hurt. I want him to feel pain for what he's done to my mother. He has no soul and it looks like he's done this repeatedly." And while Baggs claims she wants to end Carnochan's life, she also wants him to get life in prison, not the death penalty, if he ever is charged and convicted of killing Nancy Hartz.

"I want him to suffer," she said. "He's sick. I know he killed Mom. I know it."

'He's gonna see a lot of me'

Baggs said she intends to attend Carnochan's court hearings on the cases he now has, if for no other reason than to keep her mother on his mind.

"I want to be a reminder," she said. "I want him to know that I know. He's gonna see a lot of me."

What Baggs knows is she and her mother were best friends. She knew her mother was lonely for companionship and that Nancy was vulnerable when Carnochan introduced himself as an airplane pilot and Utah rancher. He was neither of those things, but Hartz was smitten with the paramour she met online. They would meet every couple of months for four days - always for four days - and then he'd be gone. Baggs and her siblings were suspicious, especially after Hartz suddenly sold her northern Kingman home in a $50,000 cash deal without so much as whispering her intentions to her daughters and son. Not long afterward, Hartz's truck was spotted for sale at a local used car business and then, without warning, she was gone.

They were supposed to be in New Mexico, northeastern Arizona, southern Utah or Nevada. Baggs interviewed with the Miner for two stories earlier this year and she and her siblings hired private investigator Lyle Sharman, who was able to track down Carnochan and a woman claiming to be Hartz.

Sharman reached out to Crime Watch Daily, a syndicated real-life crime television show that features missing persons cases on occasion. A crew will be here Sunday to interview Hartz's daughters and others involved in the case.

The private eye was able to find enough information to cause grave concern for his clients. Sharman recorded a phone conversation with the woman and when Baggs and her family listened, they immediately agreed the voice at the end of the line did not belong to their mother. If that wasn't enough, the questions Sharman asked, questions to which, presumably, only Hartz would know the answers, were incorrectly answered.

Seeking justice

Long before that fateful interview, Baggs went to the sheriff's office after Carnochan - whom she knew by a different name - told her Hartz was sick of her kids and wanted nothing more to do with them. But there's no law against adults vanishing. They do so on a somewhat routine basis, without a trace or otherwise, if they so choose, so the MCSO was not particularly aggressive. Since then, however, the case has become a top priority that demands the public's help.

"Carnochan has been connected to the case of a missing Kingman woman," said Mohave County Sheriff's spokeswoman Trish Carter in an email asking for the public's assistance in locating Hartz, or with any information on Carnochan.

Carnochan, said Carter, told detectives the last time he saw Hartz she was "alive and well." He said he dropped her off at a Kingman business about a month before his April 13 arrest in Yucca - at the home of another woman and alleged victim.

"Carnochan claimed that he had not heard from Hartz since then," said Carter.

Undocumented immigrant

The investigation into Carnochan also bears out Baggs' opinion that he might be a con man. Carter said Carnochan is a Canadian citizen who is illegally living in the U.S. and has been here for years. In court on Thursday, prosecutor Moon noted Canada has a detainer on Carnochan. The prosecutor told the Miner it regards a theft case from the 1990s.

Moon alleged Carnochan has multiple victims and is a "repeat offender." Carnochan was indicted on nine felony counts in total in the two cases, six for forgery and three for taking the identity of another.

Carter said Carnochan has used at least two different identities while living in the United States and the alleged victims of those identity thefts have been located.

Most of the forgery charges allege Carnochan forged driver's license applications at the Motor Vehicle Department in Kingman and elsewhere in the county - and the dates of the reported offenses range from two weeks ago to 16 years.

He is accused of stealing the identities of women in Yucca and Lake Havasu City and has allegedly been convicted of felonies in the past. While Carnochan might never be connected to Hartz, Sipe told him he will go to prison if convicted on the counts he currently faces, to more than seven years on each of the most serious forgery charges and to more than three years on the remaining counts.

Small comforts

Clearly, Carnochan is presumed innocent until proven guilty in a court of law. That is little consolation for Baggs, but at this point she is grateful the man has been unable to raise the more than $22,000 he needs to bail out of jail. More money will be required if weapons charges are filed. Sipe scheduled his next court date for May 31.

"I know Mom's dead," she said. "I can feel it in my bones. But I'm at peace knowing he's locked up and can't victimize any more women. Hopefully, that means I'll start sleeping again."

Phone data, search party part of effort to find Cranston



KINGMAN - Cell phone records recently obtained by both the Kingman Police Department and a private investigator working with the Cranston family may help narrow down a search area for missing real estate agent Sid Cranston.

Lyle Sharman, a local private investigator, approached the family upon hearing the case and offered his services to Chris Cranston as a volunteer.

"It was never a thing with money. He volunteered and actually came to me. Without him, I would be in a worse state of mind. I can't thank him enough," said Chris Cranston.

Working with Sharman, the two were able to obtain Sid's cell phone records on the day of his disappearance, including information on what towers were nearby and cell phone pings.

"From phone records, we can see cell phone pings and we can say this is an area of super high interest to us," said Lyle Sharman. "We know we are on the same page because law enforcement is searching these areas. We think they are slightly off.

"It's an area that is so unusual - somewhere he shouldn't have been."

Sharman took the data to an outside contact with experience in telecommunications to see if they could pinpoint where the cell phone went the day Sid was last seen. Sharman did not reveal the expert's name during the interview with the Miner.

Additional information, including call logs and cell phone company data from the towers, were only available via a subpoena. That information was obtained by Kingman Police, and Sharman and Chris turned over their data to the department hoping they would act on it.

"We gave them this information. They have the contact information for the telecom expert. It's our hope that they use it as quickly as possible so they can get those details and head out to the right area as soon as possible," said Sharman.

"That information was provided to the police department. It was information our department already had. We are following up on any and all leads our department has received," said police spokeswoman Jennifer Sochocki.

A computer from Sid's girlfriend in Mexico was given to Sharman as well. Sharman will extract data from that computer in the coming days, and says that he will be forwarding any information he finds to police.

Sharman is also working with Chris on organizing a search party in the coming days in the area of interest found from the phone records. According to Sharman, over 50 people with ATVs, off-road vehicles and horses have volunteered to help.

People with that kind of equipment or experience who wish to volunteer to help can contact Chris at

(704) 622-9599
(704) 622-9599

or follow "Find Sid" on Facebook for more information.